Come Worship With Us...

Sunday Morning Worship- 9:45AM
Sunday School- 11:00AM
Evening Worship- 6:00PM
Wednesday Nights:
AWANA Children's Ministry- 6:45PM
Youth Group (7th-12th Grade)- 6:30PM
Adult Bible Study and Prayer Meeting- 7:00PM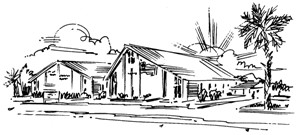 4726 State Road 54
New Port Richey, FL 34655
(727) 849-0345
Sun Coast Baptist has been ministering to the New Port Richey area for over 40 years. We are thankful that God has placed us in such a strategic location to meet the needs of this community.
Sun Coast is a friendly place where you won't be seen as just a number! The reason we are here is to glorify God and accomplish His purpose. Sun Coast is a place where people can learn about, love and live for the Lord! We believe that our lives are to be built on the foundation of God's Word which never changes and is always relevant!
We trust you will find all the information on this site helpful and we encourage you to come and see for yourself what God is doing at SCBC!